Medical
Why I Recommend Being a Non-Traditional Student in Medical School
Learn from a non-traditional medical student on how and why she decided to change career paths.
---
"It's been 8 years since I've finished my bachelor's degree. How will I ever compete with a more traditional medical student?" This is the primary thought I had running through my head as I made the decision to leave a successful career to pursue my life-long dream of medicine. What makes up a non-traditional medical student? A non-traditional medical student often has two or more gap years between their bachelor's degree and medical school matriculation. It is becoming increasingly common to take a gap year or two in efforts to strengthen your application. During this time students may gain extra clinical or research experiences, shadow or volunteer in medicine, or in my case build an entire career and become better known as a "career-changer." I must admit, having eight gap years and a stable career and deciding I wanted to pursue medical school was daunting and filled with imposter syndrome. I can say with certainty now that waiting to pursue medical school until later in life truly has made me a better medical student.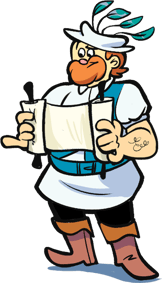 In my case, I had always wanted to become a doctor; yes, I was the kid at five years old saying I wanted to be a doctor when I grew up, and if it was in the cards I likely would have applied immediately after my bachelor's degree. An assortment of life and family obligations as well as the financial cost of applying and attending medical school at the time pushed me into my career as a Nutritionist, and over time I had accepted a few promotions and advanced my career into healthcare management. I can say with confidence that I was successful at what I did, but I was becoming less and less happy in my career, and life is far too short to spend it in a career that doesn't fill you with purpose and passion. Eight years later, I still knew that I wanted to become a doctor, and as my career took me farther away from patient interactions, the timing was right to take the leap of faith and pursue medical school.
The Benefits of Pursuing Medical School as a Non-Traditional Student
Your "Why" as a Non-traditional Student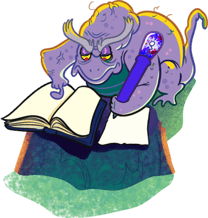 I was without a doubt sure of my decision. I knew I had always wanted to become a doctor, and while early on in my career working as a nutritionist and health educator, my days were filled with one-on-one patient interactions. I loved working directly with patients and seeing improvements in their health. As my career progressed into management roles, spending most of my time behind a desk with a team of healthcare staff seeing patients instead of myself, there was no doubt in my mind that I had to get myself out from behind the desk and return to seeing patients. Having this knowledge carries me through the hard times in medical school. When I am having a hard day with an exam coming up or feeling overwhelmed by the workload, it's the fact that I know I was unhappy in my previous career and not wanting to go back to that that keeps me pushing forward.
Breadth of Experiences as a Non-Traditional Student
As a career-changer with a significant number of gap years, the true benefit of this is having a variety of roles within my career as well as life experiences. Working in direct patient care as well as management exposed me to a range of clinical settings and perspectives. In multiple roles I had served in meetings as part of the interdisciplinary care team, gaining the clinical approach from different members of the health care team. While all members of the healthcare team serve a valuable role, this solidified for me my choice to pursue an MD over PA, Nursing, or other clinical roles. It was learning about myself in management positions that I did enjoy leadership, as well as direct patient interaction, that I wanted to become a leader in a patient's healthcare.
Develop Relationships as a Non-Traditional Student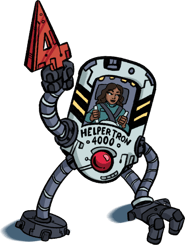 One of the most important factors in a medical school application is having strong letters of recommendation. Having spent several years within each position and company allowed me to develop long-term relationships with individuals I reported to, healthcare professionals, a professor who supported me through my master's thesis, and co-workers. They were able to provide comments on my dedication, work ethic, and commitment over a length of time demonstrating why I did not make the decision to attend medical school lightly, and my capability to set and achieve goals for myself.

Conclusion
Non-traditional students and those taking gap years are becoming increasingly common amongst medical school applicants. This enables students to gain valuable clinical and life experiences that cannot be gained from the classroom or immediately following a bachelor's degree. The value of additional exposure to the medical field during research, career, or life cannot be understated.
For all the future doctors that have been doubting if they are capable of returning to school after several gap years or a career in an entirely different field, know that those life experiences hold far more value in making you a competitive applicant and the odds are that you have a solid reason behind pursuing this dream and therefore would make an ideal medical student.
- -
Want to read more from Eden. Check out her other blogs.